Fall Trends
AQUATALIA FALL COLLECTION
Our Fall collection is titled Rooted in Nature; it is an affirmation of the things that connect us to the natural world – Landscape, color, texture and craft. Nature has become the great unifier and healer in a period of upheaval, and this collection explores our relationship with it.
For the Fall transition the designer developed silhouettes that are both beautiful and practical; lower stack heels, soft square toe shapes and flexible rubber outsoles in earth toned sepias and moss greens. Perfect to slip on for a weekend retreat to the cabin or take a walk on a windswept beach.
More tailored styles are designed with curved heels and artisanal details which beautifully compliment the current trend for loose cut pants and cozy layering of sweaters and suiting, whilst slipper styles and winter sandals have soft shearling to stay chic, warm and weatherproof in the Fall and winter months.
To capture the essence of cool Winter months, the designer explored traditional outdoor-friendly product like hiking boots, weatherproof textiles and cozy lining textures to create comforting, cocooning products. Earthy colors reflecting the landscape ground the palette, while pops of warm greys and lilac reflect the wintery skies.
---
Fashion's obsession with the Great Outdoors continues into the true fall season with society prioritizing more outdoors-based lifestyles and looking to active inspired trends for inspiration. This collection features sustainable materials, quilting, and lug-sole hikers.
---
A mini collection with a 60's tailored silhouette. This is a fall evolution from the pre-fall's Super Classics collection. Think classic boot styles ("Beatle Boots", cuban, and riding boots) and loafers.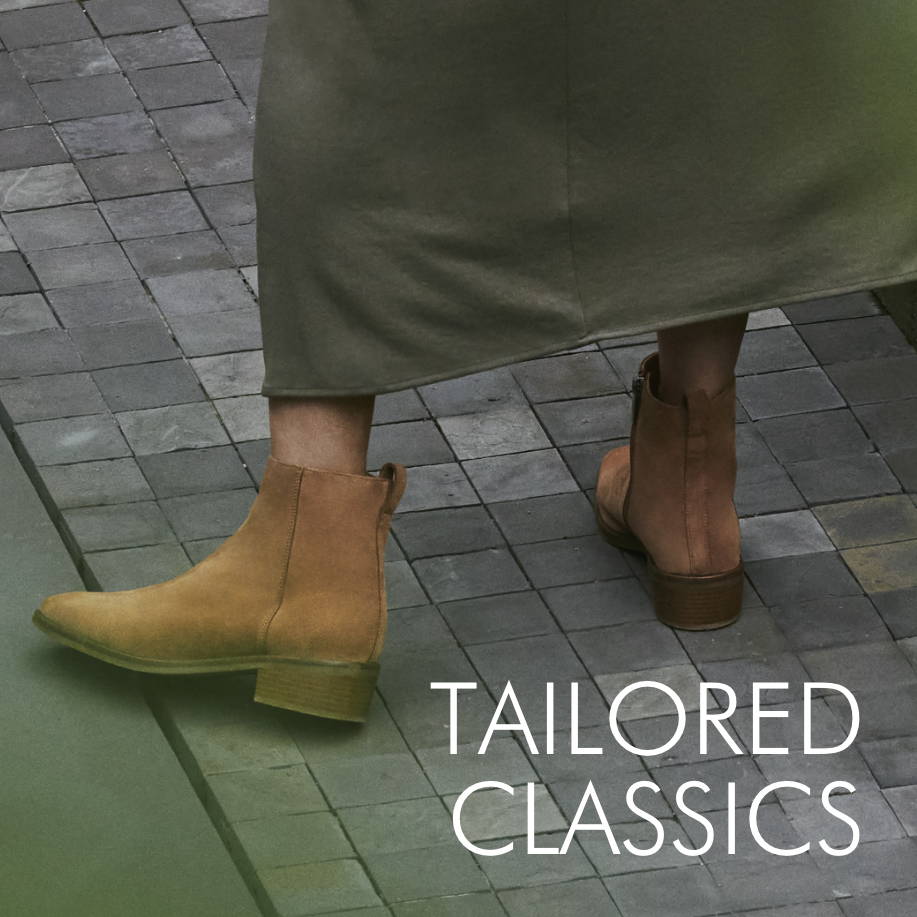 ---
A romantic take in line with the monochromatic dark mood impacting fashion. This collection is inspired by draping, lusterous materials, dark satins, and nappa. Juxtapose feminine apparel with chunky boots, pointed westerns, and embossed crocodile leather.